Fetzer Strategic Partners
We promote your policy reforms through strategic awareness and issue advocacy campaigns.
We counsel organizations in developing strategic and legal recommendations for policy reforms.
We have relationships with legislative, executive branch, and agency leaders to promote your policy reforms.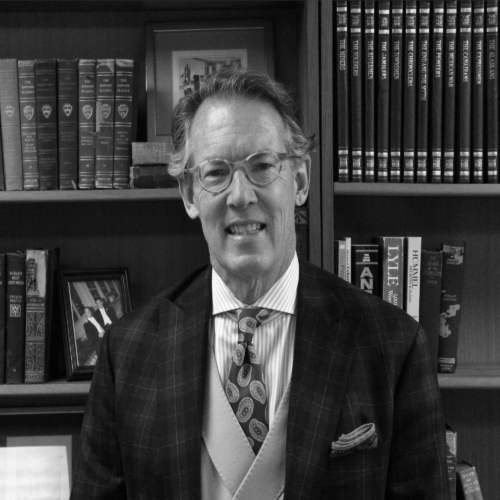 Tom Fetzer
Government Affairs & General Consultant
Tom Fetzer, President of Fetzer Strategic Partners is a former Mayor of Raleigh and past Chairman of the North Carolina Republican Party.
Fetzer Strategic Partners is a Raleigh based firm specializing in Government Relations, Public and Media Relations, Survey Research and Crisis Management.
In 2011, Fetzer was ranked as the 2nd most effective lobbyist in North Carolina, the highest ranking ever awarded to a first-year lobbyist. In the ensuing years, he has always ranked in the top three lobbyists in the state.
In 2010 as Chairman of the North Carolina Republican Party, Tom Fetzer spearheaded the effort that led to the election of Republican majorities in both Chambers of the North Carolina General Assembly for the first time since 1870. No state in America had gone longer without Republican majorities in both the House and Senate.
Tom Fetzer has extensive experience in North Carolina state government, having served in key positions during the administration of Governor Jim Martin. He served as Chief Deputy Secretary of the Department of Transportation where he was responsible for a 1.5 billion dollar budget and 10,000 employees. He also served as Assistant Secretary of the Department of Environment, Health and Natural Resources.
Tom Fetzer has served on the Board of Directors of the Greater Raleigh Chamber of Commerce, The Boys and Girls Club, The John Locke Foundation, the YMCA and Trinity Academy. He also served on the Board of Trustees of Western Carolina University. Fetzer currently serves on the Wilmington Chamber of Commerce, the Wilmington Advisory Board of North State Bank and the UNC Board of Governors. Fetzer is a recipient of the Order of the Long Leaf Pine, the highest civilian honor a Governor can bestow upon a North Carolina citizen. He is an Eagle Scout.
A graduate of Wake Forest University, Fetzer and his wife reside in Wilmington, North Carolina with their 5 children.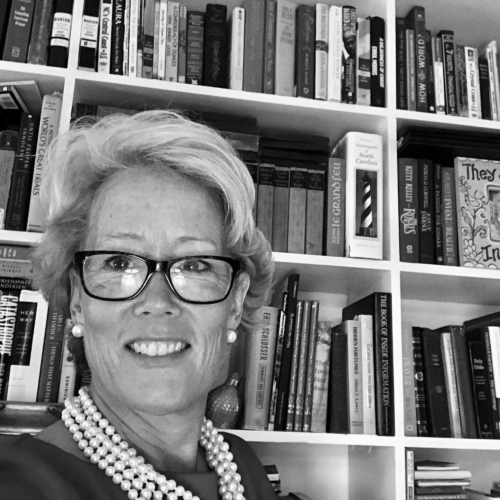 Susan Vick
Attorney & Government Affairs
Susan is a licensed NC attorney and lobbyist, representing a number of corporate clients with important issues before the North Carolina General Assembly, including Blue Cross Blue Shield, RAI (Reynolds), Nationwide Insurance, Martin Marietta and the North Carolina Beer and Wine Wholesalers Association. Most recently, Susan worked in-house with Duke Energy where she served as State Director of North Carolina Governmental Affairs. In her five years at Duke, Susan was awarded two James B. Duke Awards (highest employee contribution across the enterprise) for the passage of two important pieces of legislation: SB 720 which authorized a $1B generation asset purchase by Duke Energy from NCEMPA (2015); and HB 589, which greatly reduced the cost NC ratepayers would pay for solar put to the grid by solar developers (2017).
Susan graduated from Campbell University School of Law with honors, where she was also Editor-in-Chief of the Law Review. Previously a partner in the firm of Burns, Day & Presnell P.A., Susan concentrated her practice in the area of business law and represented clients at the local, state and federal levels. Susan obtained the highest peer rating (AV) available from Martindale Hubbell. She has taught a number of government and law classes at the college and graduate level. Susan is Past-President of the Junior League of Raleigh, where she was named Member of the Year in 2003.
Susan and her husband Jay have two children—Wesleigh, who practices law in Raleigh and Clay, who is finishing his senior year at Hampden Sydney College in Virginia. Susan and Jay live on their farm in Nash County with their three dogs, two mini horses, one mini donkey and three goats.
We engage the leaders in all levels of government about your priorities.
We educate the public about your organization and issues.
We navigate your organization's response during a crisis.
We manage all aspects of your organization's public policy needs.
We gauge public opinion and sentinment on your issues.
We devise the best policies to promote your organization's goals.